My coaching with Arielle is a journey that awakens me to who I truly am. I only entrust a small circle of experts to challenge into the next level of my life, and she spearheads this circle. Her vast understanding of what it takes to align my life with my truth has made all the difference. She asks the tough questions and calls out my power, not catering to ego or fear. She is exactly what every powerful creator needs in her life: someone that will challenge her to create exactly the thing she wants, first by finding out what it is. Through our work I've reclaimed my right for pleasure, and begun creating a marriage that aligns with my heart.
My couples coaching with her was exactly what we needed. She was able to call out my husband's power while simultaneously allowing him to relax and fully embody his sense feelings. I've been working with her for sometime, and she only needed one session with my husband to inspire him to begin exploring his desires. The exercise she gave to us has been invaluable in creating deeper intimacy and connection in our marriage. She is also teaching us a language to use around triggers, so we support eachother instead of attack.
My time with Arielle was nothing short of magic. From the moment I first heard her melodic, powerful voice, I knew she was carrying the medicine my soul was craving. A story I often fall into is that there aren't many people equipped to hold me—all of me—in my mess and my power, as I am usually the one doing the holding. Arielle held me and created a container in the exact way I had been longing for. She did not validate my stories, she did not care-take or nurture when it wasn't needed and she did not allow me to continue playing small. She perfectly attuned to what I was needing to lean into my next level of growth—tough love, playfulness and an unwavering ability to see and hold me in my excellence.

She had the exact impact I needed to finally step into my bigness in a way I never had before. Just her mere presence awoke a power and confidence within me that had been lying dormant for years. She continued to reflect back to me a woman that she was seeing until I eventually became that woman. I became someone who is able to share myself online and in-person free of shame. I honed in on and claimed my most potent service — opening my container for coaching. I started to see and value myself as someone who is able to guide others into deeper levels of intimacy with themselves and through that catalyze massive transformation.

During our work my capacity for intimacy with myself and through that, others deepened immensely. As I swam into the waters of deeper communion with myself, sleeping parts awoken and emerged. I communed with the woman who is available for deep levels of intimacy, the woman who both understands and lovingly sets boundaries, the woman who doesn't dim or contort her power to make others feel comfortable, and the woman who embodies trust and surrender. I came into Arielle's coaching container having gained a powerful coach, I leave with a new sister and ally on the pathway to liberation.
Entrepreneur & Heart Council Sister
My experience with Arielle is one of intensity. When we relate with one another via her one-on-one coaching program, a sensation begins to emerge; a sensation of transcending physical reality and entering a dimensional space where relating feels deep, intimate and full of radiant love.

This envelopment, this container, allows me to relax into my
true self, to connect to my divine intuition and align with what is natural. If I am disconnected or unable to enter this space, Arielle gently guides me into a deeper connection.
I feel a profound understanding and connection with her, as our work together includes the law of thinking, the law of abundance, the law of attraction, the law of receiving, the law of increase, forgiveness, and success. The path of self-discovery and growth is evident as I integrate our shared time and knowledge in my everyday thinking and actions. I am honored to continue to explore and grow with Arielle on this journey called life.
The first time I sat face to face with Arielle, I knew there was something in that space that I wanted to be able to create for myself and others around me. I also knew I hadn't a clue how to get there on my own. Arielle helped me find that source of grounded presence in myself, and more importantly, what it feels like. Now I carry that energy with me into every interaction, every connection, every conversation I have. I know what direction I want to take my career and relationships, not by the words I'm stringing together in my head, but how it feels in my body.
I know within a minute or two whether a potential client or vendor is someone I want to work with. For the first time, I'm able to own my own desires, let go of outcomes, and simply be in the present moment. There's not a single area of my life that wasn't profoundly touched by the change I've experienced through our work.
Reiki Practitioner & Healer
Working with Arielle has been a beautiful and deeply transformative experience. She has an amazing ability to tune in deeply and intuitively to the needs of her clients. Her presence is one of safety, honesty and love. I was drawn to work with her because I could sense that there was something within me that she would see and help to awaken. She gently guided me into the neglected and forgotten parts of myself….areas that were in need of attention, love, and nurturing. She taught me how to create a true sense of safety within myself, which is something I cannot recall feeling prior to working with her. She's truly a magical woman!
Since discovering this sense of safety within myself, my world is shifting in beautiful ways. My capacity to be intimate with myself and others has expanded. My ability to open up to giving and receiving pleasure has expanded. My relationships are shifting. New opportunities to connect deeply with others are appearing. I'm able explore my creativity, my sexuality, and my relationships with more depth and clarity...and of course, boundaries! The transformations were so subtle at times, but are nothing short of life altering. Arielle truly is a beautiful soul and I will be forever grateful for her willingness to offer her gifts to the world.
Arielle came into at a time in my life when I was asking for guidance in my relationships, my purpose, and my seemingly fractured connection with myself and the world around me.My healing during the time in my life has been around my sexuality, self-worth, boundaries and stepping fully into my power. Arielle helped me dig deeply into where I tell myself stories that don't serve me, and together she helps me retell my life in the way that most serves me and the people in my world.
Arielle's presence and transmission are powerful. Her own personal work shows itself beautifully in her honesty and fierce compassion. The strength of her own inner knowing alights each session with a strong sense of support and dignity. It is a beautiful sacred honor to work, grow and explore with Arielle.
Mental Health Counselor & Faculty
Without a doubt, working with Arielle has been the most transformative experience of my life. I mean that honestly. I have worked with multiple coaches and counselors over the years and Arielle has something incredibly unique and special.
I was astounded by what surfaced during each session and throughout working together--I peeled away layers of stories I hadn't realized weren't serving me. The sacred container she held gave me the opportunity to explore areas of me I had been afraid to uncover and investigate. I have deep gratitude for Arielle's absolute presence, power, and commitment to the work. I would highly recommend her to anyone ready and willing to embark on a life-changing journey.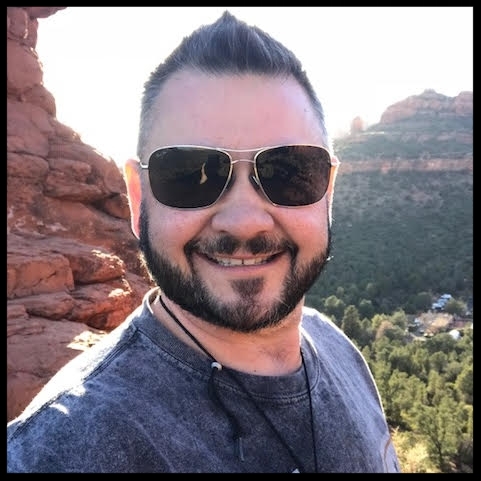 Keynote Speaker & Educator on TransYouth Suicide Prevention
I have never been so genuinely witnessed and validated in my life! Arielle is able to see and reflect my potential and the good I am doing in the world--giving me life confirming language to keep being the best ME I already am! My life has been Supercharged. My understanding of my world has shifted in mind blowing ways and I still have 4 weeks left on my first 3 month contract with her. Arielle, thank You for lighting my path, back to me. Arielle, you are a harpist.
It's like you find a dusty cord and you pluck it one week. When I come back the next week that cord is shiny and we puck another and another. I already walk taller, smile bigger and see my light radiating again. I just can't say how grateful I am for you [Arielle] sharing your gifts in the world.
Before I met Arielle I had been single for four years. I wanted to figure out why and I strongly felt Arielle would be able to help with this process (I was right). My first session was way more intense then I could have imagined and the power of the sessions carried on throughout.
Most of all, Arielle connected me to my value and power. This has enabled me to have the courage to truly go after my dreams and create the life I want for myself, as well as feel so much better in every moment. I'm excited to see how life continues to manifest.
Working with Arielle was a completely life changing, wonderful, don't-want-to-imagine what my life would have been without it experience. She is a true treasure and I feel blessed to have have her enter my life.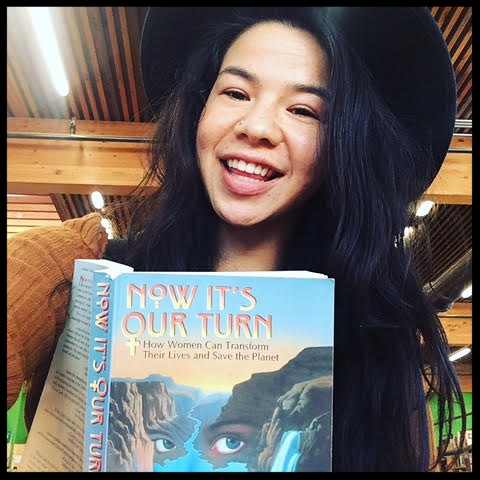 Hypnotherapist & Group Facilitator
The work that I have been doing with Arielle has been transformative not only for my life but for those who I am in deep relationship as well as those that I work with. This guidance has been instrumental to the growth of reclaiming my power. Having such a powerful mirror to look back at myself has been a beautiful way to invite my spirit into the unknown, into being curious about who I truly am. In discovering my truth by unraveling the stories that paint my life, I have been able to guide others in my community who too are curious about remembering who they are. Working with Arielle has empowered me to step into my role as a leader, knowing that my inner workings, my vulnerability are gifts to offer the world, not scars that should be hidden and forgotten.
Arielle is a magical embodiment of courage, authenticity and pure possibility. Arielle creates an auspicious and safe container you can fall apart and get bone-dry honest in, and, most importantly, one where you can BE YOURSELF. I learned it is only through getting truly honest with oneself that one can begin to create a life that aligns with their highest truth, potential and desires. Arielle helps people see that through making the unconscious conscious, one's light will blossom into a new perception of the world. Working with her is a powerful opportunity to transcend self-imposed limitations, outdated narratives, and ingrained fears and justifications. Arielle is a true coach in every sense of the word. I feel shockingly seen in her presence, and I adore her humanity.
I wanted to access my power as a woman, and Arielle's offering – to remove the blocks we have around being a woman in this world was in alignment with my quest. I was surprised and grateful, to access a deep well of emotion and shame in myself that I was not aware was holding me back in the context of being in my full power as a woman – because it was not so much related to being a woman at all. Arielle walks her talk. She is a woman in her power. She holds a strong, clear container, and is committed and courageous in her dedication to show up fully and vulnerably. Her loving, playful energy creates safety and opportunity for opening and growth.
Environment Educator & Mother
For me, It was an instant Yes! I heard Arielle speak on "Reclaiming Your Voice in Sex, Love and Relationship" in the fall of 2016. I could feel that the medicine within her was made through experience, vulnerability and willingness to own her experience as a human, unapologetically. At that time in my life I wasn't in a stable financial place, but I knew our work together would help to clear my belief that I was unworthy of prosperity. She sincerely listened to my concerns and stories with non-judgement and asked me the right questions to spark a curious inquiry deep into my own denial, lies and truths yet to be discovered and remembered. Her journaling and weekly homework exercises were profound.
We formulated a program together to discover the origins of my patterns and behaviors that were limiting me from experiencing the richness this life has to offer. When I was trudging through my hardest moments, she was available. I now have the resources to access my deepest inner knowing, to trust the intuition and signals of my body and express myself appropriately. I am forever grateful to Arielle, my mentor, my new friend.